Fenix Scientific joins CCG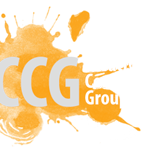 Ingemar Pongratz and Fenix Scientific AB have joined the Creative Communities Group (CCG, www.CCGUK.org). The CCG is a non-profit association currently based in the United Kingdom which aims to empower the people and the community at a local, national and international level to promote engagement and collaboration between the Academic Sector, Industrial Sector and the community.
The CCG promotes projects and collaboration that aim to increase awareness and mutual understanding and through joint collaborations and joint projects increase community engagement and reduce social exclusion
We at Fenix Scientific AB are very happy that the CCG asked us to join the organization and provide support for their efforts to grow and expand at the international level. Our experience in planning, preparing, communicating and managing projects which involve many partners from different sectors will be very useful and will allow us to provide the necessary support and experience to the CCG and to CCG projects.
The CCG is chaired by Professor Russel Hogardh, who is a Honorary University Fellow at Lancashire University and includes numerous representatives from both Academia, Business and Community.
We are of course very happy and honored to join the CCG and we are really looking forward to start planning joint projects and efforts
If you want to know more about Fenix Scientific AB please contact us, either using the online contact for or by email
Ingemar.Pongartz(a)pongratzconsulting.com