Merry Christmas!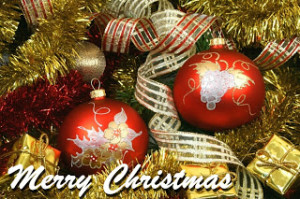 From all of us to all of you!
Merry Christmas
Ingemar Pongratz
Ingemar Pongratz är forskare med lång erfarenhet av offentlig finansiering och EU finansiering. Ingemar Pongratz har erfarenhet av att planera, adminstrera rapportera och kommunicera EU projekt och EU finansierad forskning. Ingemar Pongratz har framgångsrikt skrivit EU projekt ansökningar som har sammanlagt resulterat i över 500 Millioned SEK för organizationer och företag som har utnyttjat Pongratz Consulting tjänster.
Ingemar Pongratz tog emot Communication Star priset 2011, för bästa EU-projekt kommunikation insats. Ingemar Pongratz har även skrivit Pathfinder ansölan som valdes ut som ett av finalisterna till Descartes Priset för bästa EU forsknings sammarbets projekt. Ingemar Pongratz har organiserat flera möten, workshops och EU Parlamentsdebatter inom ämnet toxikology och har sammarbetat med organizationer som WWF och OECD.
Ingemar Pongratz är även aktiv som förskare och arbetar med att lansera Fenix Scientific som skall arbeta med nya behandlings metoder för autoimmuna sjukdomar.
Ingemar Pongratz har publicerat över 40 vetenskapliga artiklar och har handlett 14 doktorander och Post-docs under sin tid som forskare, då han var verskam inom molekylär biology, molekylär toxikologi och molekylär nutrition.
Ingemar Pongratz is a consultant with a long proven record of EU project development, project coordination and EU Communication.
Previous project experience include FP6 instruments such as STREPS, Integrated projects and Network of Excellence, FP7 collaborative projects and Marie Curie networks and programmes. Ingemar Pongratz has successfully secured over 50 Million EUR (500 Million SEK) to Pongratz Consulting clients and organizations in several EU funded activities.
All projects included consortia development, proposal administration and planning, negotiation, coordination, planning of communication activities within the consortium and with project stakeholders.
In addition Ingemar Pongratz has long track record in EU project Communication and has collaborated with several organizations to communicate EU funded research results to the general public and consumers. Ingemar Pongratz has also organized several workshops, seminars and EU Parliament debates. For this wok Ingemar Pongratz received the Communication Star Prize from the European Commission in 2011. Ingemar Pongratz has also a strong background in research has a degree in Biochemistry and a PhD in Molecular Biology and has provided seminal research findings in the area of molecular toxicology and molecular nutrition. Ingemar Pongratz has 40+ scientific papers in peer reviewed scientific journals, sevral book chapters and is Editor of one book, which highlights the effects of Chemical Contaminants in Food.
Ingemar Pongratz has successfully supervised several postdoctoral researchers and several Ph D students, all the way to Thesis defence.
Links
Previous Posts
Recent Posts
Important Links to Consider
Publication List