A New Horizon 2020 Funding Instrument, the Fast Track to Innovation scheme
By Ingemar Pongratz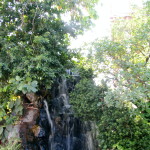 Starting 2015, the European Commission has launched a new funding scheme. This new scheme called Fast Track to Innovation has been promoted by the European Parliament and starting 2015 a Pilot will be launched to test the concept in real life.
In contrast to other schemes the Fast Track to Innovation scheme represent a truly bottom up approach. Consortia submitting proposals to this scheme need to make sure that their project idea fits either the Societal Challenges scheme and/or the Leadership in Enabling Industrial Technologies priorities. If the EU project idea is present in either scheme, the idea may be suitable for funding.
The Fast Track to Innovation (FTI) is a pilot scheme, and will support small consortia (minimum 3 and maximum 5 partners) where the project is very close to market introduction. In fact, the proposals need to provide solid evidence that the project idea will enter into the market with 36 months of project start.
Thus, it is expected that the FTI scheme will provide support for industrial players from different sectors, and in addition, it is expected that new industry players who have not previously participated in EU funded projects will apply to the FTI.
With the purpose of funding close to market projects, the FTI will support activities such as marketing, market pilots, business model validation etc.
If you are interested to apply for a FTI project you can contact Pongratz Consulting. Pongratz Consulting is a wholly owner subsidiary of Fenix Scientific AB which was established by Ingemar Pongratz.
We help companies and organizations to plan and develop proposals for different public funding sources including national funding, Horizon 2020 and other EU funding sources. Please send us a message using our contact form or by email:
Ingemar.Pongratz(a)pongratzconsulting.com