Fenix Scientific joins Brussels Event
Ingemar Pongratz will represent Fenix Scientific AB at the workshop jointly organized by the European Commission, EU projects and several different Platforms including the Ambient Assisted Living (AAL) and the AGE-Platform.
The event will include participation of European Commission services including DG-SANCO and DG-HEALTH. The workshop:
"EU Marketplace for eHealth & EIP on Active and Healthy Ageing"
is organized in Brussels between September 22 to September 23. The final details, such as location, are still open but we will post additional information when the information is available.
During the workshop, participants from both Academia and form the Industry sector will have the opportunity to network, meet possible future partners, share best practice experience and start new collaborations which may include different types of EU funded proposals such as Horizon 2020.
The participants will also benefit from an matchmaking session organized by the hosts of the workshop where they can meet future clients and or collaborators. They have also the possibility to start the planning process for new project which could be submitted to EU funding schemes.
Fenix Scientific AB will be represented by Ingemar Pongratz and we will take the opportunity to interact and network with future possible collaborators and client for Fenix Scientific AB and Pongratz Consulting. Participation in different workshops is a cornerstone of our activities specially for our consulting function, Pongratz Consulting, as it is very important to update and expand our networks for future activities. It is also important to keep up to date with different issues being discussed by EU stakeholders.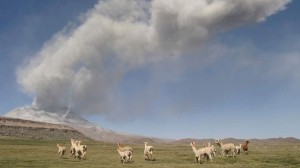 If you would like to meet us and discuss how we can collaborate or if you are planning to submit a proposal to the Horizon 2020 scheme or other EU funding schemes, please contact us either through the Contact Form or by email:
Ingemar.Pongratz(a)pongratzconsulting.com